1870, Radford, Virginia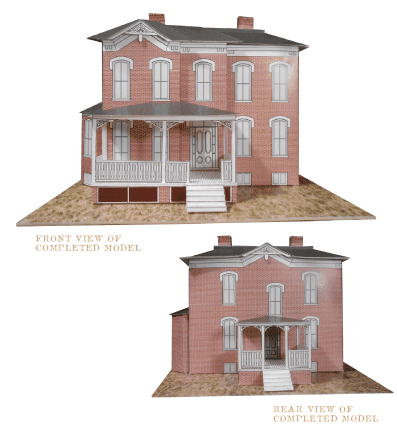 Built by a pioneer industrialist as a showpiece for his family, Glencoe exemplifies Victorian bravado. General Wharton founded the coal mining and iron smelting industries in the New River Valley. He married Rebecca Radford, daughter of the founder of the town.
Kit includes house model and base. Building measures approximately 9 inches square by 6 inches high. Eight sheets plus illustrated instructions, $12.95 plus shipping.
Skill rating: Advanced, for ages 8 and up. Adult supervision may be required.