1834, Charleston, West Virginia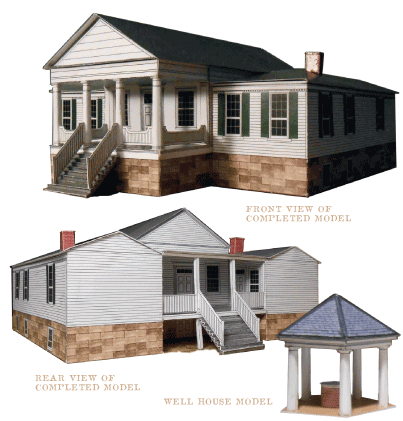 The home of a prosperous lawyer and statesman of the early 19th century, built in the fashionable Roman revival style made popular by Thomas Jefferson. Built by the grandson of George Washington's personal physician, later the home of the parents of General George Patton.
Kit includes house model and base plus unusual five-sided well house. Building measures approximately 10 inches square by 4 inches high. Ten sheets plus illustrated instructions, $12.95 plus shipping.
Skill rating: Advanced, for ages 8 and up. Adult supervision may be required.