1806, Forest, Virginia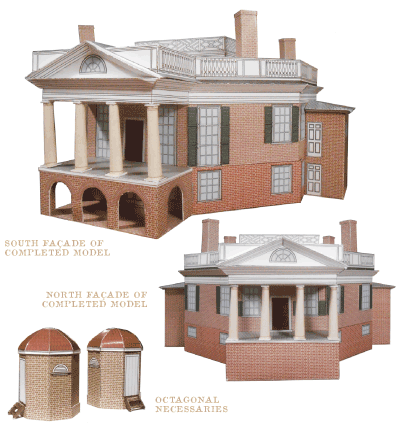 Thomas Jefferson built this elegant octagonal house as a country retreat, incorporating all his favorite architectural ideas. It has been carefully restored and is open to the public.
Kit includes house model and base, plus two octagonal domed "necessaries" or privies. Building measures approximately 11 inches square by 6 inches high. Seven double sheets plus illustrated instructions, $19.95 plus shipping. Available directly from the Poplar Forest store at www.poplarforest.org.
Skill rating: Advanced, for ages 8 and up. Adult supervision may be required.