1903, Farmville, Virginia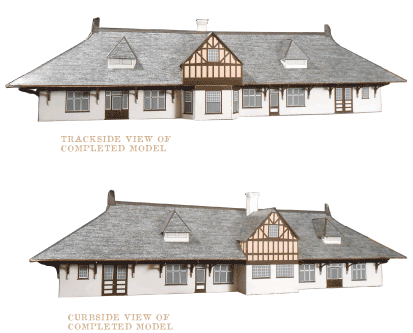 This elegant small-town depot was built in 1903 to a standard plan of the Norfolk & Western Railway. Carefully restored by the Town of Farmville, it is now a community center.
Kit includes depot model and brick platform base, plus a baggage wagon. Building measures approximately 18 inches long by 6 inches deep by 7 inches high. Nine double sheets plus illustrated instructions, $15.00 plus shipping. Available directly from the Farmville-Prince Edward Historical Society at www.fpehs.org.
Skill rating: Advanced, for ages 8 and up. Adult supervision may be required.