1854, Prospect, Virginia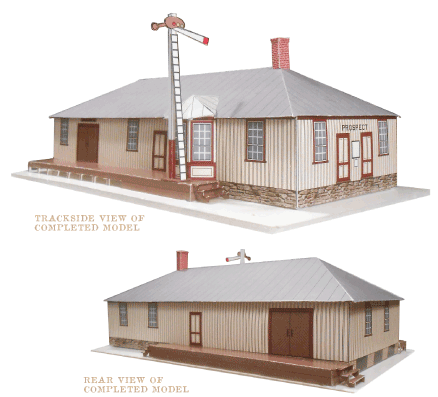 One of the few original structures left from when the South Side Rail Road was built across Virginia in 1853-1855. Damaged by vandals, the depot is undergoing restoration as a museum and ranger's office for High Bridge Trail State Park.
Kit includes depot model and base, plus vintage semaphore. Building measures approximately 10 inches long by 6 inches deep by 4 inches high. Semaphore is 7 inches high. Four sheets plus illustrated instructions, $9.95 plus shipping. Available directly from the Prospect Historical Society at www.phs1854.org/store.htm or 434-574-6576.
Skill rating: Basic, for ages 8 and up. Adult supervision may be required.