1838, Gaines Mill, Virginia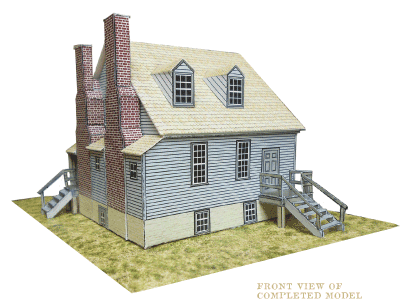 An example of how design traditions do not change much in vernacular architecture, this house was built in 1838 but looks as if it were sixty years older. It was surrounded by fighting in the Civil War and is now part of Richmond Battlefield National Park.
Kit includes house model and grass base. House measures approximately 6 inches square by 4 inches high. Six sheets plus illustrated instructions, $10.95 plus shipping.
Skill rating: Advanced. For ages 8 and up. Adult supervision may be required.