1804, Buckingham County, Virginia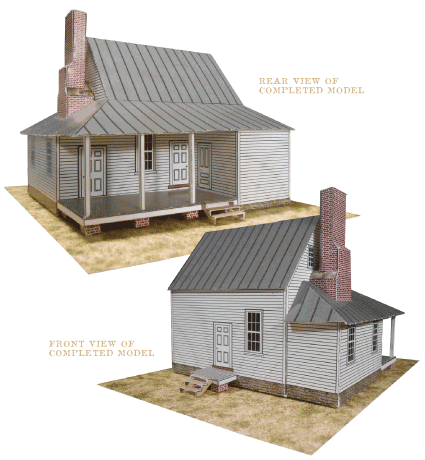 A modest landowner's home of the early 19th century, built in the vernacular style of earlier times, this house is a charming representation of the lifestyle of a moderately well-to-do planter in the country.
Kit includes house model and base. Building measures approximately 5 inches square by 4 inches high. Five sheets plus illustrated instructions, $6.95 plus shipping.
Skill rating: Moderate, for ages 8 and up.
Adult supervision may be required.